ITechLaw Elects New Officers and Board
ITechLaw has elected new officers and a new board of directors at its 2010 World Technology Law Conference & Annual Meeting, held recently in Boston.
The new ITechLaw officers are:
President, Sandra A. Jeskie, Duane Morris LLP, Philadelphia;
Vice President, Alexander Blumrosen, Bernard-Hertz-Béjot, Paris;
Treasurer, John Beardwood, Fasken Martineau, Toronto;
Secretary, Kiran Sandford, Mishcon de Reya, London;
Assistant Secretary, Sajai Singh, J. Sagar Associates, Bangalore;
Immediate Past President, Ursula Widmer, Dr. Widmer & Partners, Bern
The newly elected directors are:
Susan Barty
, CMS Cameron McKenna, London
Paulo Brancher
, BKBG Attorneys at Law, Sao Paulo
Peter Braeutigam
, Noerr LLP, Munich
Christian Frank
, Taylor Wessing, Munich
Axel Funk
, CMS Hasche Sigle, Stuttgart
Francoise Gilbert
, IT Law Group, Palo Alto
Oliver Habel
, teclegal Habel Rechtsanwaelte Partnerschaft, Munich
Ole Horsfeldt
, Gorrissen Federspiel Kierkegaard, Copenhagen
Bradley Joslove
, Franklin, Paris
Matthew Karlyn
, Foley & Lardner, Boston
Jenna Leavitt
, Pillsbury, Los Angeles
Stephane Lemarchand
, Bird & Bird, Paris
Rahul Matthan
, Trilegal, Bangalore
Don McAleese
, Matheson Ormsby Prentice, Dublin
Charles Morgan
, McCarthy Tetrault LLP, Montreal
Johan Nylen
, Baker & McKenzie, Stockholm
Haakon Opperud
, Thommessen Krefting Greve Lund, Oslo
Rajiv Patel
, Fenwick & West LLP, Mountain View
Michael Peeters
, Pinsent Masons, Leeds
Rory Radding
, Morrison Foerster, New York
Ira Schwartz
, DeConcini McDonald Yetwin & Lacy, P.C., Phoenix
Alan Sutin
, Greenberg Traurig, New York
Pekka Tarkela
, Borenius & Kemppinen Ltd, Helsinki
Robert Weiss
, Neal Gerber & Eisenberg, Chicago
ITechLaw Events
ITechLaw Welcomes 200+ from Nearly 40 Countries to Boston for 2010 World Technology Law Conference & Annual Meeting, May 20-21, 2010
By Ira Schwartz, Kiran Sandford, and Domenico Colella
Boston Conference Co-Chairs
ITechLaw was pleased to host more than 200 attendees to the 2010 World Technology Law Conference & Annual Meeting, which took place at the Charles Hotel in Cambridge, MA, May 20-21, 2010. The conference, ITechLaw's largest US conference to date, was a productive meeting of daily conference sessions on critical technology law topics and trends that also provided multiple networking opportunities, including the black-tie Gala Dinner at the MIT Museum, a hallmark of technology innovation.
We would like to take this opportunity to thank the conference attendees for their participation, as well as our speakers and sponsors, all of whom contributed to the success of the 2010 World Technology Law Conference & Annual Meeting. We look forward to ITechLaw's next conference, the 2010 European Conference, and hope to see you in October in Berlin.
ITechLaw Member Renewals Due June 30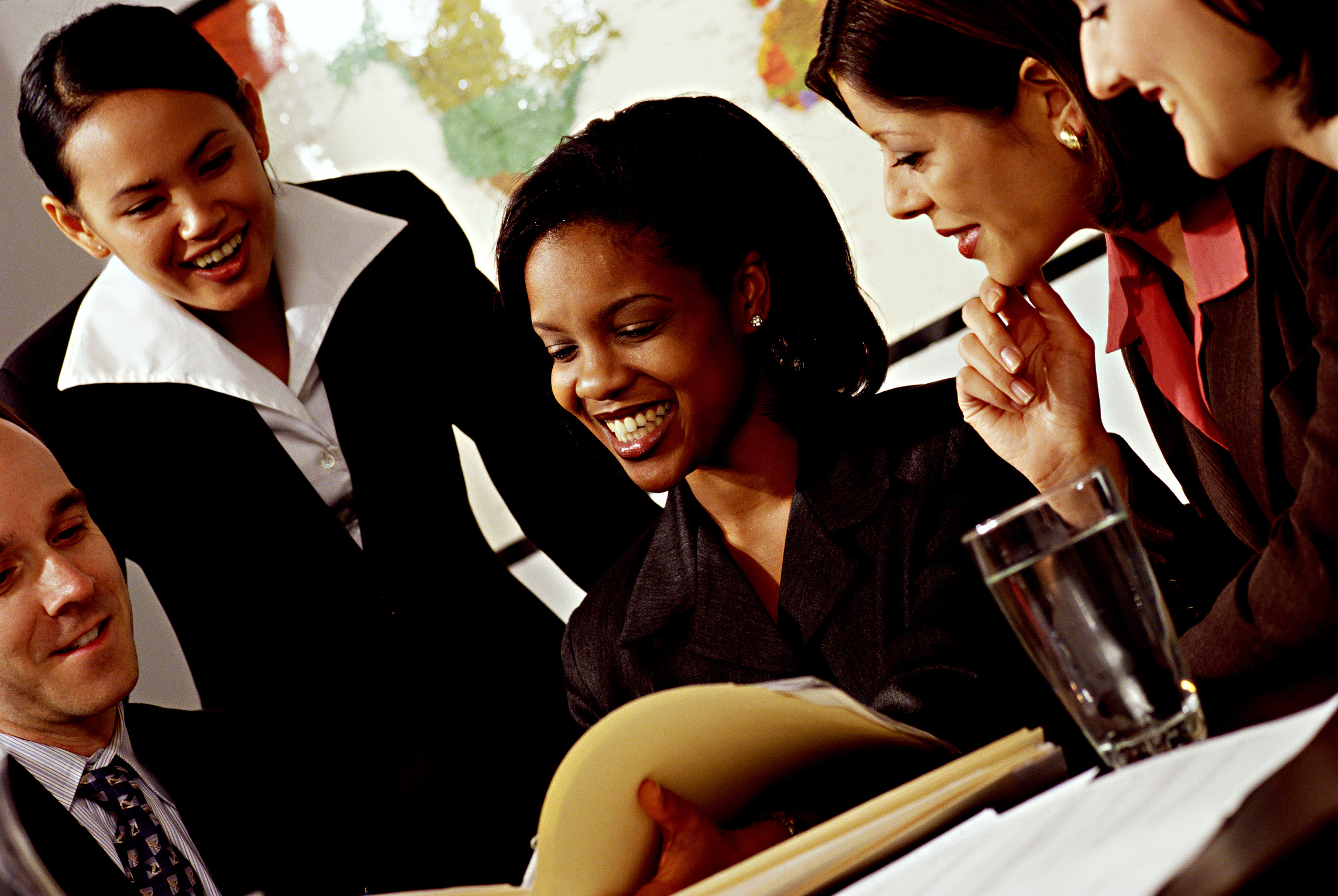 What a terrific year for ITechLaw and its members. As ITechLaw celebrates its 40th anniversary (1971-2011) as the leading global organization for legal professionals focused on technology and law, we hope you will continue your support and participation in ITechLaw during this momentous year.
Most ITechLaw memberships expire on June 30, 2010. Don't wait - renew today! Log in to the ITechLaw Member Center and click on "Renew Membership" to renew now and enjoy another year of ITechLaw member benefits, such as our networking opportunities, global conference offerings, and award-winning publications.
Contact ITechLaw Member Services with any questions regarding your membership expiration date and renewal fees, log-in details for the Member Center, or to request an invoice.

Call for Papers:

ITechLaw 7th International Asian Conference
Dear Colleagues:


We are pleased to announce a "Call For Papers" for the upcoming 7th International Asian Conference taking place in Bangalore, India on February 3-4, 2011.

We are seeking input on current issues being faced by the high technology industry, a technology issue being faced by a particular industry, government, or the public at large, and recent developments in information technology, biotechnology, or telecommunications law.

To submit a topic, please indicate a topic title, area of law and/or industry to which the topic relates, a one-paragraph description of the topic, and why you consider this to be timely and relevant for inclusion in the conference.

To nominate a speaker (including yourself) on a proposed topic, please provide the name and affiliation of the speaker and a brief summary of the speaker's qualifications or experience to address the topic.

Please submit all proposals by June 22, 2010 online or via email to shibani@mptfci.com.

We look forward to receiving your input to help continue to make this conference the success it is and we look forward to seeing you in Bangalore!

Rajiv Patel, Co-Chair
Sajai Singh, Co-Chair
Ursula Widmer, Co-Chair



Committee Watch: e-Commerce Committee
By Don McAleese,
Matheson Ormsby Prentice, Dublin
Chair, e-Commerce Committee

The ITechLaw e-Commerce Committee has recently released two reports: the ITechLaw e-Commerce Legal Developments Survey 2009/2010 and the European Local Representatives Report on e-Invoicing.

The ITechLaw e-Commerce Legal Developments Survey
This survey is the third annual survey of e-commerce legal developments undertaken by the ITechLaw e-Commerce Law Committee. The main objective of the survey is to obtain a "snapshot" overview of what, in the opinion of the contributors, have been the most significant e-commerce legal developments in their jurisdictions in 2009 and what are most likely to be the most significant e-commerce legal developments in 2010.

The survey analyses the responses and identifies emerging e-commerce legal trends in ITechLaw member countries. The 2009/2010 survey received 22 submissions from 17 jurisdictions and for the first time covers Russia and Serbia.

View the complete survey

The European Local Representatives Report on e-Invoicing
Led by Oliver Habel of teclegal Habel, Germany, and Christian Ringeling of MicroStrategy Deutschland, this project involved the participation of local representatives from 16 European jurisdictions reporting on five specific issues concerning electronic invoicing in their respective jurisdictions.

The participants reported on whether their tax administrations generally accept electronic invoicing; whether specific types of electronic signature were required; what was the position in the case of foreign invoices using different types of electronic signatures other than those accepted in that jurisdiction; whether there were any requirements for the format or type of electronic invoice; and what was the position with regard to archiving and record keeping.

View the complete report

If you are interested in joining the ITechLaw e-Commerce Committee, please contact Don McAleese or ITechLaw Member Services.
Global Industry Briefs
In addition to ITechLaw's quarterly online law journal for members, the eBulletin, ITechLaw often provides 1-2 short articles in eNews each month.

eNews articles not only cover short legal updates but also give members an opportunity to share their unique professional experiences as they relate to ITechLaw.

ITechLaw encourages members to contribute to its publications. For more information or to submit your articles, please contact us. Submissions are subject to editorial discretion. Articles not used in eNews may be used in the eBulletin and vice versa.

Please submit articles for the eNews by the 8th of each month to memberservices@itechlaw.org.
ITechLaw Member Spotlight
Diana McKenzie of Hunter, Maclean, Exley & Dunn, P.C., Savannah, GA, presented at the Universtiy of Dayton School of Law's annual seminar on Significant Developments in the Intellectual Property Law of Computers and Cyberspace, on June 11, 2010. Ms. McKenzie, a past president of ITechLaw, addressed the topic, "A Checklist of IT Warranty Provisions: What is Hot and What is Not."

Submit your member news today! Submit by the 8th of each month for inclusion in that month's eNews.
ITechLaw Welcomes Its Newest Members

Name
Organization
City, State
Karl Barnfather
Withers & Rogers LLP
Leamington Spa, United Kingdom
Jarod Benson
Minter Ellison Lawyers
Perth , Australia
Filipe Cabral
Dannemann Siemsen
Rio de Janeiro, Brazil
Alberto Castaneda
Castaneda Abogados
Madrid, Spain
Carmen De la Cruz
KRSW WEINMANN
Zug, Switzerland
Ãlvaro De la Cueva
Garrigues
Madrid, Spain
Thierry Dor
Gide Loyrette Nouel
Paris, France
Mark Eddelbuttel
Eddelbuttel Law
Cundletown, Australia
Pat English
Matheson Ormsby Prentice
New York, NY, United States
Roman Fallas
Televisora de Costa Rica - CableTica
San Jose, Costa Rica
Kelly Flatt
Day Pitney LLP
Stamford, CT, United States
Robert Galea
Stikeman Elliott LLP
Toronto, ON, Canada
Douglas Glucroft
Nixon Peabody
Paris, France
Nick Graham
Denton Wilde Sapte LLP
London, United Kingdom
Jan Pieter Hustinx
De Brauw Blackstone Westbroek
Amsterdam, Netherlands
Bernice Karn
Cassels Brock & Blackwell LLP
Toronto, ON, Canada
Mark Leach
Bird & Bird LLP
London, United Kingdom
Chloe Lee
Stephenson Harwood
Hong Kong, Hong Kong
Bruce Legorburu
Minter Ellison Lawyers
Perth, Australia
Belinda Luu
Sonnenschein Nath & Rosenthal LLP
San Francisco, CA, United States
Gerald Page
Brown&Page
Geneva, Switzerland
Jorg-Alexander Paul
Bird & Bird LLP
Frankfurt am Main, Germany
Dr. Daniel Ruecker
Noerr LLP
Munich, Germany
Dimitri Timmer
BANNING N.V.
Den Bosch, Netherlands
Stefan Weidert
Gleiss Lutz
Berlin, Germany
Anthony Willis
DLA Phillips Fox
Canberra, Australia
President's Column
By Sandra A. Jeskie
Dear ITechLaw Members and Colleagues,
It is a great honor to serve as president of ITechLaw for the coming year. I would like to thank Ursula Widmer for the tireless service she has given to our Association over the last year. Her contributions to the Association have been numerous and prepared a solid foundation for us to build on for years to come.

It is my hope that during my term as President, we will work to expand the global outreach of the organization with policy development and advocacy initiatives; strengthen member engagement in the new Virtual Worlds and Gaming Working Group and further develop our existing substantive law groups on data protection, e-commerce, intellectual property and outsourcing; and increase committee-driven content on the ITechLaw social networking site for members.

Some of us have recently returned from our annual conference in Boston where we enjoyed engaging up-to-the-minute substantive programs and productive substantive law committee meetings. The conference was a success in every way with the largest attendance to date - more than 200 members from nearly 40 countries were in attendance.

I look forward to serving our members in the coming year.

Best Regards,
Sandra A. Jeskie
President, ITechLaw
president@itechlaw.org

ITechLaw 2010 Boston Conference May 20-21, 2010
Upcoming ITechLaw
Events
ITechLaw Roundtable
September 16, 2010
Brussels, Belgium
Additional Details Coming Soon
ITechLaw Roundtable
September 2010
Boston, MA
Additional Details Coming Soon
ITechLaw 2010 European Conference
October 28-29, 2010
Berlin, Germany
Registration Opens June 2010
Conference Website
Events of Interest
The Massachusetts Conference for Women features nationally recognized speakers who will address the critical issues facing women today, helping attendees find clarity on professional and personal goals and what they need to accomplish them.
Continued Thanks
to ITechLaw's
Global Sponsors
Contact Us!
For more information on
ITechLaw and its activities,
please visit us at:
www.itechlaw.org
The contents of this newsletter are not intended, and cannot be considered, as legal advice or opinion. ITechLaw eNews is best viewed as HTML. Please adjust your email software settings to view HTML and images.

©2010 International Technology Law Association· All rights reserved.
To opt-out of future mailings, please contact
memberservices@itechlaw.org
.
Note from the Editor
By Matt Mousley
Hello ITechLaw Members,
As the incoming editor-in-chief of the ITechLaw eNews, I am looking forward to continuing and expanding the value this publication provides to all members of our Association. Keep your eNews content submissions coming, and please feel free to contact me directly with any ideas you have for improving our newsletter.